Come join the action! Startup's, student led innovation teams and all inventors are welcome to take part in the inaugural
Learn more
Come join the action!
Startup's, student led innovation teams and all inventors are welcome to take part in the inaugural Canada's International Innovation Showcase on Sunday, March 17th. Leading developments in tech and innovation in the areas of clean tech, AI, VR, AR, medical devices and city building.
Doors will open at 11 am for set up of booths and program will begin at noon. We look forward to welcoming budding businesses in the GTA and connecting them with industry, investors and legal professionals who will be on site to network and make connections.
All participants will be entered to win $5000 patent in kind services by the sponsoring law firm and IFIA's internationally recognized medals which will be awarded as part of a special ceremony.
The afternoon will be a dynamic opportunity to enjoy refreshments, mix and mingle with colleagues and make new industry connections. To register, please click here and tell us a little bit about your invention and set up requirements. Create an account in here.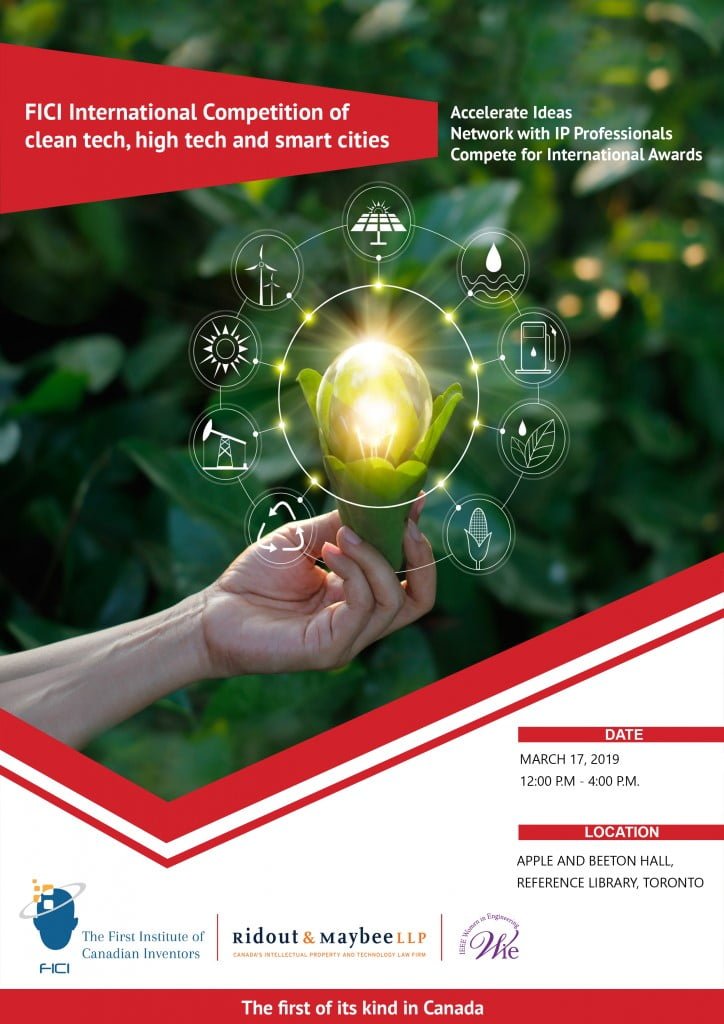 If you have any questions, please do not hesitate to contact president@fici.ca directly and we will assist in your registration.
Looking forward to seeing you at Canada's International Innovation Showcase!
FEE: CANADIAN PARTICIPANTS : $30 + HST PER PERSON
INTERNATIONAL PARTICIPANTS : $300 CAD FOR THE FIRST PERSON, $100 CAD FOR THE SECOND PERSON
*FEES ARE INCLUDING ONE MEAL AND REGISTRATION
For registration please send us an email.